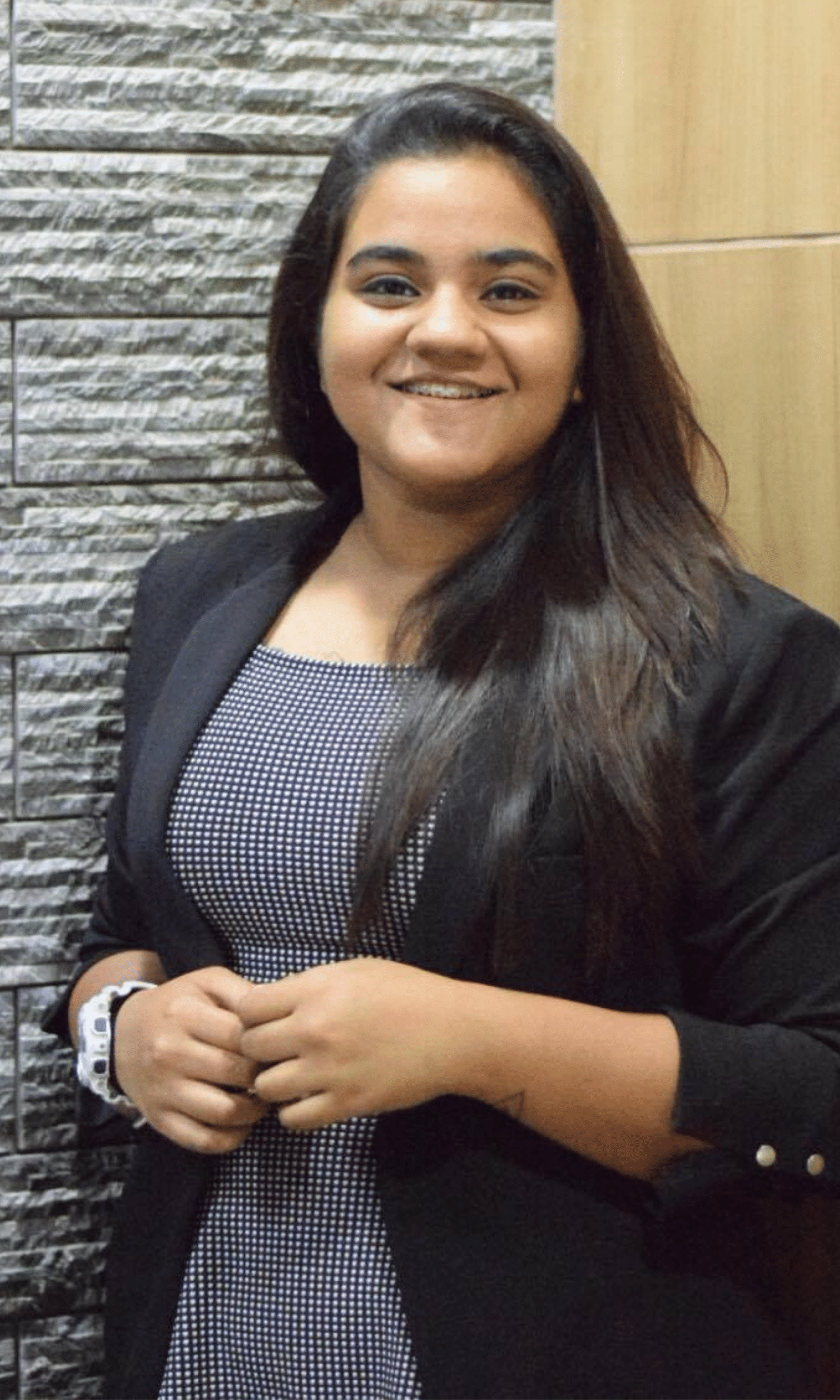 Nandini Srivastav
Research Assistant
Nandini Srivastav is a diligent researcher and being an empath, is well versed in understanding the needs  of those around her. Being a student of International Relations, she has always been willing to explore the multi-directional work offered by the global aspect of her major subjects. Her entire experience of studying in Germany has broadened her horizons manifold.
She started working for AIESEC Germany- LC Mannheim, as Vice President of Talent Management where she conducted several interactive sessions with her team to direct international interns to work in Heidelberg and Mannheim. Before going to Germany, she worked with BBC World Media in the Media Monitoring team in February 2019, where she worked closely with the 'South Asia and Asia Pacific' team, writing cover reports and monitoring social media proles to boost their online presence. She ventured into organising and hosting my own open-mic event in New Delhi in May 2019, under the name 'Ruhaniyat', where she invited artists from all over Delhi NCR. She has been an active member of the Model UN community, however, for the past 3 years she have moved on to judging them in the positions of an Editor-in-Chief (2020),  Chairperson – UN Crisis Committee (2018) , Rapporteur-UN Human Rights Council (2017).
She is currently a student at Schiller International University, studying BA  International Relations and Diplomacy. She plans to attend law school in US after this. She initially wanted to choose Law as her first career and start with it right after graduating from school, however, she attended a two-week long scholarship seminar at Oxford University in August 2017, where she chose a double major of Law and International Relations. This completely changed her perspective of what she wanted to do in life. She aspires to become an International Human Rights Lawyer and foremost, a truly global citizen.  She realised that her path towards achieving this is inextricably linked to studying the international eco-political scenario before entering the legal discipline. Her intention is to start small and rise to a platform where she can help resolve global disputes with a diplomatic but level-headed standpoint.
Her observational and articulate writing skills have been honed exponentially with the amount of research and writing that her university major requires her to do on a regular basis. She has been praised extensively for her thorough academic researching abilities and exceptional writing skills. Her research paper on the Syrian Refugee Crisis focusing on International human rights and the Responsibility to Protect of the UN was circulated by her Diplomacy professor among valued circles and she has also written an articulate research paper on the differences between the legal philosophies of natural law and legal positivism which emphasizes the thin line differentiating legal ethics from the moral responsibility that comes with them.
"Two roads diverged in a wood, and I—
I took the one less traveled by,
And that has made all the difference."
Very early on in life, Nandini read these lines by Robert Frost, and till today, her life philosophy resonates with every word of it. She has always been the one that chooses to be unconventional, finding an approach beyond the mainstream. She has photographic memory, which makes attention-to-detail an essential part of her existence, however, the way to work those details into becoming better every day is the real challenge that we struggle with.  She hopes to find gold in every coal mine and the good in every person. It is probably why human rights advocacy is her end goal. But another absolute truth she lives by is that- to be kind and to be blindly faithful are two planes that are exceptionally  close to each other, and to know the difference between them is your distinction from the ordinary.
Place of Residence- Heidelberg, Germany. (Currently in Noida.)
Apart from that, she is an ardent debater. On international platforms, she has been awarded Best Delegate at Heidelberg International MUN (January 2020) and a Certificate of Excellence in Diplomacy at Main MUN Frankfurt (February 2020). She absolutely loves to learn new languages, cultures and people. She is extremely fond of Hindustani classical, semi classical and Sufi music and sings as well. She was trained in the Indian classical dance form of Kathak for 11 years and is an academic scholar and Student government council member at her university.