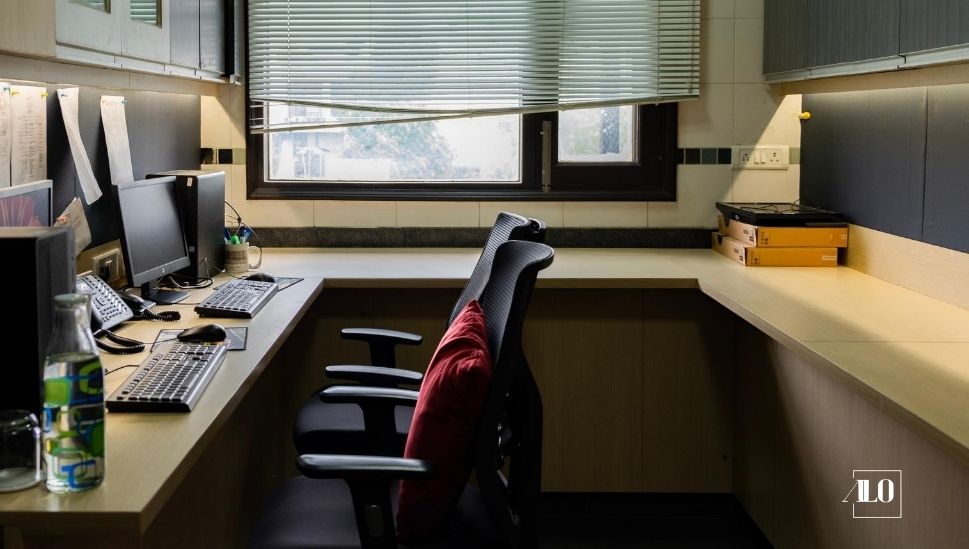 Intellectual Property Law
Copyright
ALO has extensive practice within the copyright domain. The firm's copyright practice covers all aspects of the law and we aid with:
Registration of copyrights;
Licensing of copyrights;
Enforcement of copyrights;
Policing of copyrights.
ALO negotiates, drafts and vets copyright purchase, sale and license agreements, software licensing agreements and other related documents. Our lawyers have had extensive experience in negotiating and enforcing their clients' rights and duties under the copyright laws and the firm is specifically well-suited to solve technology related copyright issues arising in the context of trade secrets, distribution of computer software etc. ALO represents its clients before copyright boards and the courts for copyright infringement and passing off proceedings
Industrial Design
ALO assists its clients with establishing, maintaining, and enforcing their rights over the industrial designs created, and registered by them. We provide our clients with comprehensive guidance as well as strategic counselling to achieve the most effective protection for their industrial designs.
ALO's practice for industrial designs covers the following legal services:
Conducting industrial design searches
Renewal of an industrial design patent
Recording a change of name and/or address
Providing legal opinion on the registrability of industrial designs
Filing and prosecution of industrial design applications
Representation in dealing with industrial design infringement
Recording of assignment/license agreements relating to industrial design
Representation in opposition, cancellation, and invalidation proceedings
E-Commerce
ALO supports retailers, distributors, payment providers etc. on digitizing the retail aspect of their business as well as aid in establishing a well-connected online platform. Our lawyers address all aspects of establishing and maintaining online platforms, including service agreements and vendor contracts, data security and privacy compliance, as well as intellectual property (IP) and licensing issues. Keeping in mind that e-commerce regularly transcends geographic boundaries, ALO advises its clients on the additional complexities of managing a successful online cross-border retail business.
ALO also helps facilitate cross-border e-commerce by advising digital marketplace providers and platform developers on the multitude of contractual documents necessary to establish and operate such platforms. By combining market practice and local law insight, we ensure our clients are compliant with the relevant regulations and implement appropriate contractual mechanisms to effectively govern the usage of their digital platforms, including:
Registration requirements
Sector-specific regulations
User consent
Terms of sale
Brand protection
Domain names
Use of Third-Party content
Licensing of proprietary content
Patents and Trademarks
ALO lawyers have a strong technical background and hold expertise in handling cases relating to their field of technologies. We are responsible for reviewing technical literature provided by clients, drafting of patent specifications, filing under domestic law for national level patents or under international treaties, prosecution of applications, patent searches and opinions on patentability and patent validity.
The firm deals in all aspects of trademark practice from conducting trade name searches to filing application for registration of trademark, drafting, and filing reply to objections and representing clients at hearings. We assist our clients in registering their trademarks and service marks. The firm routinely advises large and small businesses, corporates, firms, and individuals in a wide variety of industries on the maximization of their current trademark portfolios and selection of new marks for products and services including trade dress. Our advocates have a great deal of experience in conducting international trademark searches and coordinate worldwide trademark availability, representing clients in all types of trademark disputes including domain names, drafting agreements for trademarks, licensing, assignment and sale and purchase, technology transfer, valuation of intellectual property etc.
Plant and Biodiversity
Plant variety protection provides security and protection to the various varieties of plants which are novel, distinct, uniform, and stable. The aim of plant variety protection is to safeguard the rights of farmers and breeders as well as to encourage the development of new and improved varieties of existing plant strains. In India, plant varieties are governed by The Protection of Plant Varieties and Farmers Rights Act, 2001 and The Protection of Plant Varieties and Farmers' Rights Rules, 2003.
Articles
Sorry, no posts matched your criteria.