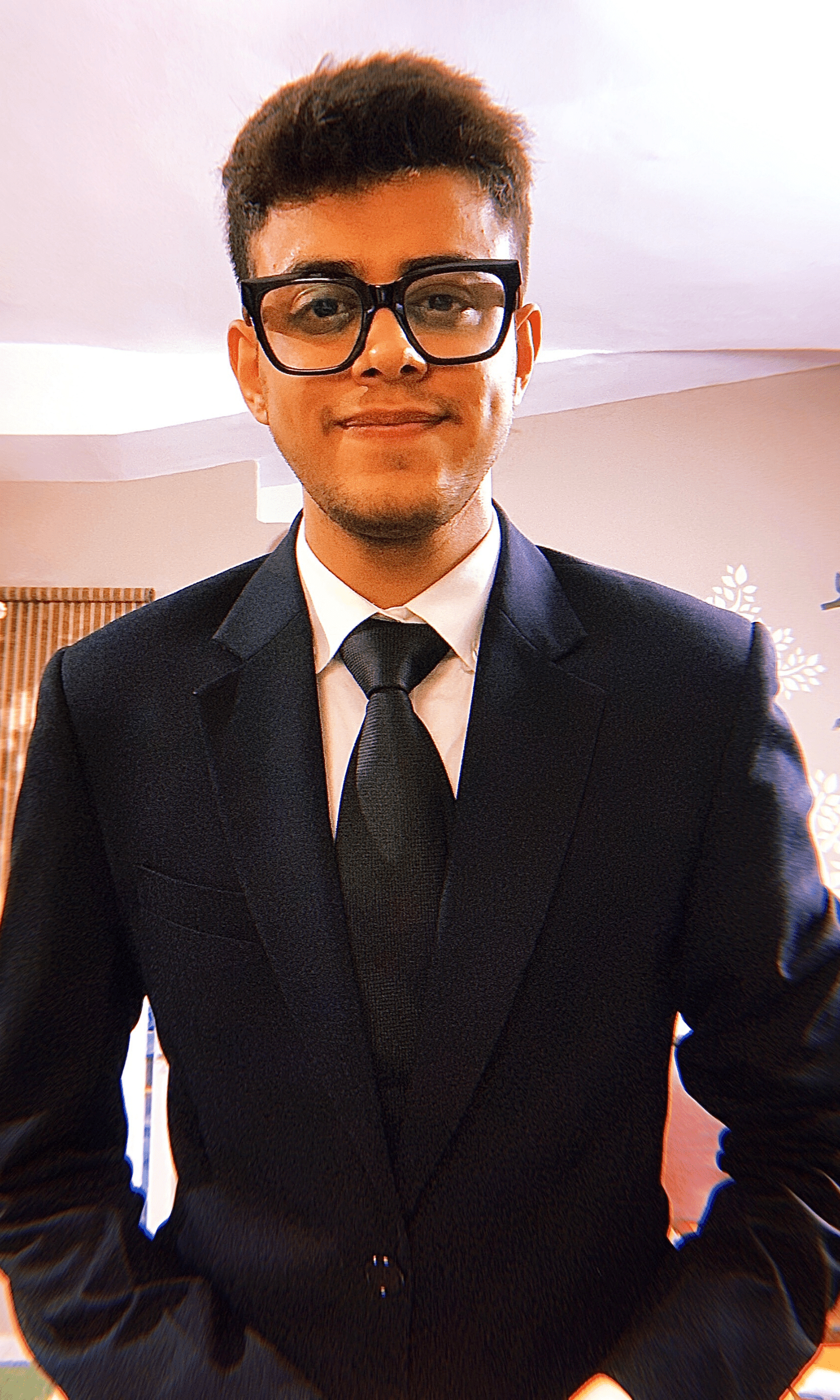 Arjun Parashar
Associate
education: Graduation from Amity University, Noida
Arjun Parashar has a seven-year experience as an App Developer for Apple Inc. where he has developed two very popular apps on the App Store. He was awarded as the 'Best App Developer Under 20 Years of Age' by Apple Inc. Arjun runs his own startup by the name of Kickstand Private Limited where they specialise in App Interface redesigns, Website Development and Graphic Designs. At Kickstand, they have designed websites and graphics for various brands like CaseDodo, The Works Interiors, March Tees, DailyObjects, Bellroy and many more. Along with this Arjun is also an investor and mentor for a company called A Green Co. where they make biodegradable phone cases. It is his way of being cautious towards the environment thereby promoting sustainable development and giving something back to the nature from which it was borrowed from.
Arjun has also written research papers on data laws, encryption policies and data privacy laws. Other than that he has been a TedX speaker and have spoken at great lengths about data privacy laws and how consumer data must be considered as a consumer's Intellectual Property.
Arjun has also interned at law firms like Bambha and Nandan (2018 and 2019) which specialise in Intellectual Property Laws and Civil cases, Karanjawala and Co. Advocates (February, 2020) which specialise in Civil and Criminal Matters and Mason and Associates (March,. 2020) which specialise in Intellectual Property Law matters.
Arjun is a first generation lawyer in my family. Although he wanted to pursue design and App Development as a career option, law was an option but definitely a second one. However, he did realise that App Development and designing was his passion and he wanted to let it be that way, something to unwind with. That's when he decided to go with his second option and pursue law as a career option and went to Amity University for law school.
But as and when Arjun decided to study law and got a deeper understanding of it especially Intellectual Property Rights and Cyber laws, his interest developed further as App Development along with Website Development was something that he continued doing on the side. With this he started to look into privacy laws that Apple Inc. was really into and wrote his first research paper on encryption laws. That is when he realised how he could merge his profession and his passion together and have a hybrid yet unique career path that sets him apart in his own different way.
He decided to specialise in Intellectual Property Rights and has written various research papers on development with respect to Data Privacy and how digital privacy is going neglected and why it is the need of the hour to treat consumer data as the consumer's Intellectual property.
Arjun is proud to have this is as a career path that he selected for himself where he gets to mix his passion and profession together.
"Being the richest man in the cemetery doesn't matter to me. Going to bed at night saying we've done something wonderful… that's what matters to me."
This quote by Steve Jobs has always been his mantra for life then whether it is his tech side of things or the law side. He has always want to give his best at everything that he does and help a client achieve what he wants. He wants to make his mark in this world with the work that he does and how he can make the world a better place. Quality, passion and excellence with some hard work can always help anyone achieve anything they wish for.
Education – Arjun did his schooling from Springdales School, Pusa Road, New Delhi and he went to law school at Amity University, Noida, U.P.
Apart from that I am an avid cyclist and I love to take part in a lot of cyclothons. I am also into swimming and I make a lot of digital art.
Legal Honors and Accomplishments & Publications