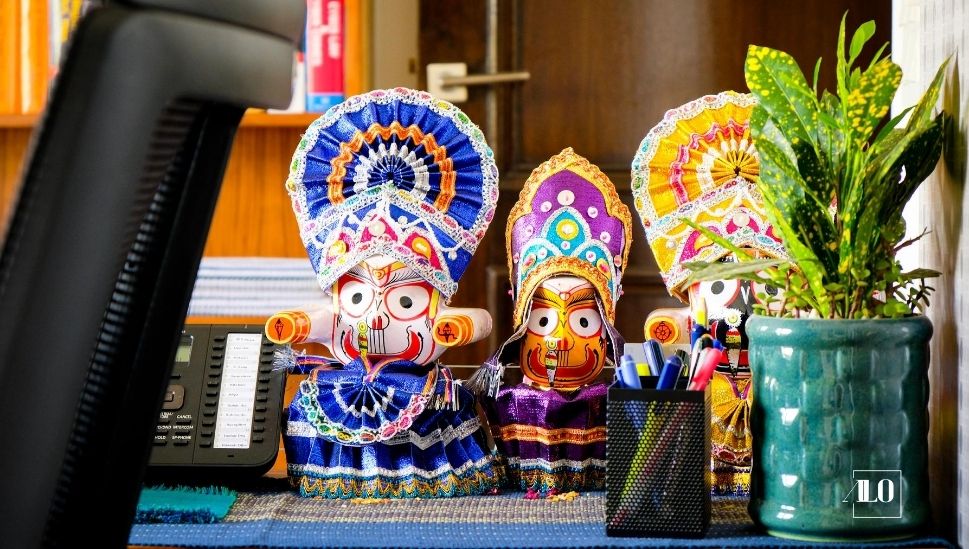 Family and Matrimonial Law
ALO is well known for its practice in matrimonial, family and divorce laws. We regularly advise and represent our domestic and foreign clients on all aspects of matrimonial and family laws. Focussed at understanding the root cause of matrimonial disputes we try to strategically analyse all available options while harmonising them with the objectives of our clients.
Matrimonial and family disputes usually entail simultaneous civil and criminal actions. ALO's team of lawyers are well experienced with the nitty-gritties of both these forms of legal actions and can execute steps in a seamless manner to achieve the clients' objectives. ALO has always been at the forefront in aiding clients in complex cases involving issues relating to domestic violence, divorce, and maintenance. We have also advised our clients on issues of adoption and guardianship of children under the Hindu Adoption and Maintenance Act, 1956, Guardian and Wards Act, 1890 and the Juvenile Justice (Care and Protection of Children) Act, 2015. In the modern world of evolving human relationships and changing laws, the team at ALO has done extensive research on the interplay of these Acts, which assume great importance in the field of adoption and guardianship of children.
We deal with family and matrimonial issues related matters in the most discreet and congenial environment and strongly believe that most of the problem relating to personal laws or family issues can be solved by proper counselling and litigation is the last resort in situations of such nature. We strongly advice counselling, pre-mediation, court ordered mediation, to resolve issues and help devise a settlement plan to avoid trial.
We regularly advise clients on legal issues involving complex family problems, such as:
right of co-owners/ joint owners, partition of property, right of inheritance and succession of property, probate under Will or Letter of Administration or Succession Certificate.
solemnisation and registration of marriages, restitution of conjugal rights, judicial separation.
maintenance and welfare of senior citizens/parents, guardianship in case of mental health, guardianship, and adoption of children, taking action against child abuse.
domestic violence (physical, sexual, phycological, emotional and economic), criminal complaints and prosecution in dowry matters, police protection, restraining orders.
divorce (mutual and contested), annulment.
planning for child custody (sole, joint, third party), visitation rights and child support
maintenance to spouse/ alimony (interim and permanent), calculating spousal support, dividing marital property, rights of women in undivided property
We actively represent clients before various legal forums, including Family Courts, District Courts, High Courts of various States, the Supreme Court of India, the National Human Rights Commission, the National Commission of Women, and other Women's Cell/ Organizations, in matters relating to:
Obtaining divorce through mutual consent or through complex contested divorce proceedings including maintenance of spouse, annulment of marriage and other related legal matters under various statutes, viz. The Hindu Marriage Act, 1955; The Special Marriage Act, 1954; The Indian Divorce Act, 1969; The Foreign Marriages Act, 1969 and the like.
Partition of Property under Civil Law.
Right to Property by Probate of Will under The Indian Succession Act, 1925 and The Hindu Succession Act, 1956; Letter of Administration and Succession Certificate under The Indian Succession Act, 1925
Criminal Complaints under The Protection of Women against Domestic Violence Act, 2005; The Code of Criminal Procedure, 1973; The Dowry Prohibition Act, 1961 and the Indian Penal Code, 1860.
Adoption under The Hindu Adoption and Maintenance Act, 1956 and The Guardian and Wards Act, 1890
Anti-Stalking and Cyber Stalking under the Indian Penal Code, 1860 and The Information Technology Act, 2000
Right of maintenance of senior citizens and parents under The Code of Criminal Procedure, 1973 and The Maintenance and Welfare of Parents and Senior Citizens Act, 2007
Appointment of Guardian under The Mental Healthcare Act, 2017; The Hindu Minority and Guardianship Act, 1956 and The Guardian and Wards Act, 1890
ALO also regularly deals with issues of inheritance and succession including challenges to testamentary succession and probate. ALO provides excellent services towards family settlements including drafting and negotiation of various deeds. Recently, ALO has advised and drafted a deed of family settlement for the family members of a huge corporate group in the pharmaceutical industry involving partition of their entire business.
Will and Estate Management
ALO provides its clients with the service of drafting and formulating legally valid wills. It has the expertise to present all the options for making a will or managing a probate. ALO's lawyers give advice on the best way to settle estate affairs in a timely, practical, and cost- effective manner.
ALO has had the unique experience of advising clients from both sides in situations where an inheritance is disputed. We assist all those who wish to make a claim of inheritance as well as represent executors or beneficiaries if a claim is filed against them. ALO provides tailored advice to its clients on estate planning including timely preparation of will and trusts.
ALO leverages its global network and cultural knowledge so that our attorneys can provide the best advice in cases where assets or liabilities are spread across multiple jurisdictions ensuring minimum difficulty in the process. Our lawyers are well versed on the legal implications that occur from cross-border probates and wills and can advise accordingly. Wherever required ALO and its lawyers will liaise with foreign advisors and government officials to smoothly resolve complex legal and tax issues. ALO's scope of services include:
Assisting and advising in drafting the Wills as per the statutory provisions of the applicable laws.
Applying for Succession Certificate and/or Letters of Administration at High Court.
Handling the disputes related to Will or estate where the owner has died without succession planning
Advising the clients regarding distribution of the property among the legal heirs in accordance with the law
Partition of the Property among legal heirs
Obtaining the Succession Certificate
Cases relating to the Daughter's Rights in the Inherited Property
Articles
Sorry, no posts matched your criteria.