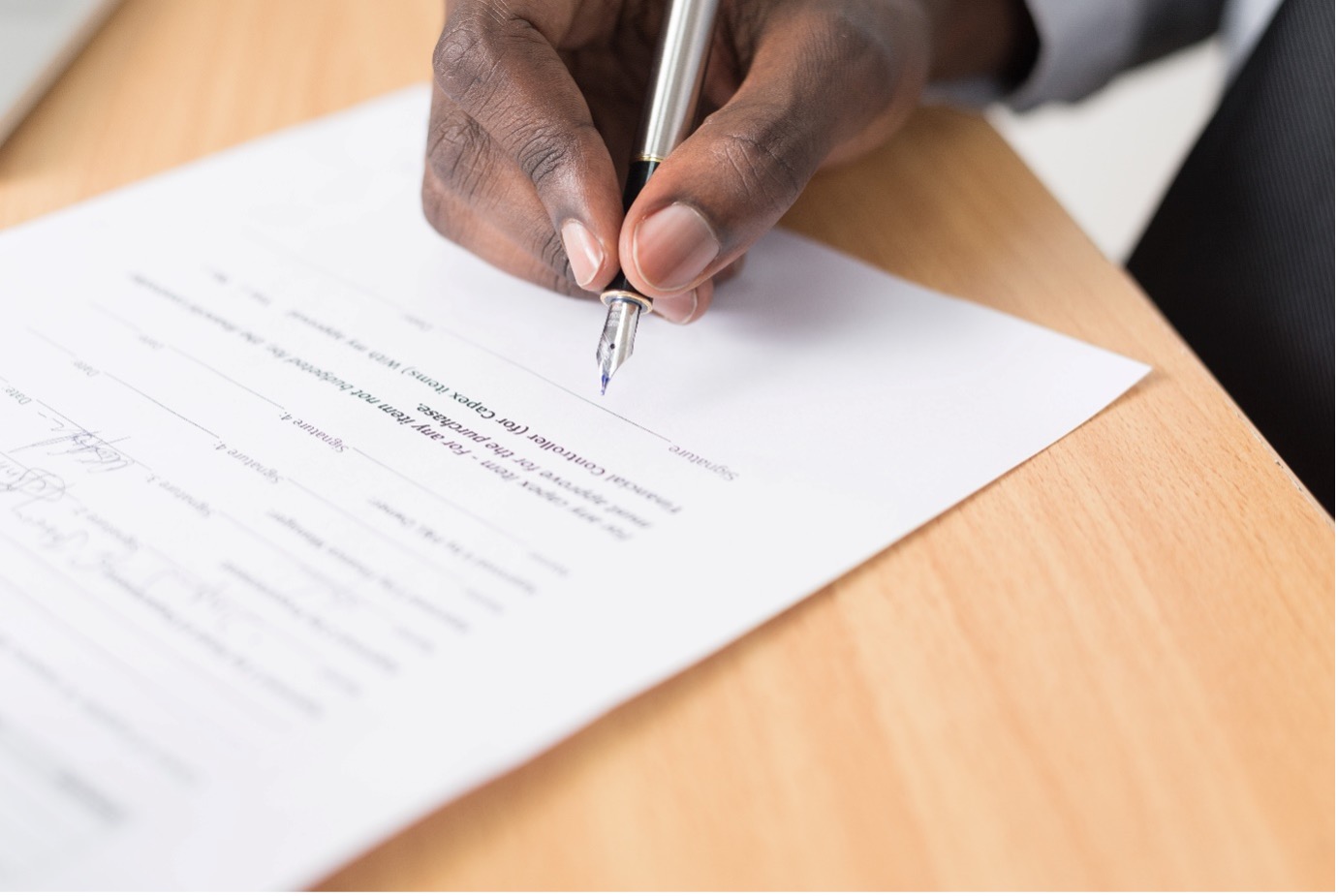 Non-Compete and Non-Solicitation agreements for Legal Professionals
Introduction:
Restrictive covenants like non-solicitation and non-compete agreements are a mainstay of many businesses' world over and seek to validly protect an employer's interest. Interestingly, they are almost entirely absent from the legal profession. This is not a matter of accident but rather design, as considerations of legal ethics have been used by legal practitioners to restrict the application of these agreements on the legal profession.
The Purpose of Non-compete And Non-solicitation Agreements:
Generally speaking, a noncompete agreement is an agreement that restricts a person from working in a particular industry/profession for a stipulated period of time and/or in a particular region. The purpose is to protect an employers' interest vis a vis their outgoing employees. The legitimate interest an employer may have is to protect their trade secrets becoming immediately known to a competitor when an employee changes job. Another benefit to employers is that an outgoing employee is not able to make use of customer goodwill that should accrue to the firm, for their own ends – like using it to leverage a position at a competitor. This last benefit is particularly useful in the case of more senior employees like C.E.O.s and other top executives. In fact, a non-compete is almost always proposed in the context of senior employees, given the sensitivity of information and knowledge of company practices they are privy too and control.
Of course, the interests of the employee are also factored in when preparing such agreements, as it would be inequitable that these agreements be solely employer-centric, particularly given the often-unequal bargaining powers between employer and employee. The general position has been that the restrictions placed by the employer be only to the extent that their legitimate interest is protected and no more. The time period restricting employment cannot be excessive (it is usually for maximum of two years), further the region one is barred from working in cannot be excessive (an employer cannot usually bar one from working in regions domestically/abroad where they have no presence). [1]
Beyond this, non-competes vary from industry to industry and jurisdiction to jurisdiction. Some jurisdictions completely prohibit such agreements, some professions prohibit them (notably the legal profession), while others like certain jobs in the banking and finance sector mandate them.
Given the high degree of restrictions attached to non-competes and that they are not always applicable in all contexts, the non-solicitation agreement is frequently relied upon by employers to protect their interests. This type of agreement is very much akin to a non-compete, however it is not restrictive to the same degree as a noncompete.
This lower bar of restriction generally means that an employer's chance of enforcing such an agreement in a court of law is better. As the name suggests, this type of agreement prevents an outgoing employee from approaching the clients of their former employer with a view to take them on for themselves or their new employer.
The employee specific considerations kept in mind while preparing these agreements are that once again restrictions as to duration and region be reasonable, as well as that a distinction be made between actual clients of the employer and mere potential clients. Once again, this sort of agreement does not generally apply in the case of legal practitioners.[2]
Non-Compete and Non-Solicitation Agreements in Common Law Systems:
English Common Law since the 1700s has developed a position that a test of reasonableness in view of the unique factual matrix of every case would be applied when assessing whether a noncompete is acceptable or not. This 'reasonableness test' rests on three legs; firstly, that the curb on employment is  only to the extent needed to protect an employer's legitimate interest, secondly, that these curbs not be a source of inordinate adversity on an employee, and thirdly, that the curb not run contra to the public interest. All of these conditions must be satisfied for a noncompete to hold good, failing to meet one negates the whole agreement.
It is on the third leg that the legal profession in common-law jurisdictions has refused to submit to noncompete agreements. The argument has been that it would be a breach of legal ethics to enter into any agreement which restrains a lawyer from practicing. The public at large should be free to retain a specific lawyer if they so desire, and a non-compete can amount to a private contract that has the effect of restricting access to justice of the public at large. Law firms unlike most other sorts of companies have an obligation to prioritise their ethical obligations over their economic motives. In 1960s the American Bar Association gave legal opinions stating that a general prohibition can be considered to exist with regards to such kinds of agreements. Largely, the trajectory of various American state bars has followed this. [3] It is not generally illegal to have a non-compete or non-solicitation agreement in the legal profession there, but it cannot restrict an outgoing legal practitioners' freedom to practice the law – which significantly narrows the scope of these agreements.
Non-competes in the Indian context are not common practice generally either. Under Section 27 of the Indian Contract Act of 1872, agreements in restraint of any lawful trade are void. There is an exception if one were to sell the goodwill of their business and pursuant to this, an agreement was made that they do not carry out a like business for a reasonable time in a reasonable region. The other exception is that curbs can be placed with respect to the period for which an employee is under contract to serve their employer. Once the employer-employee relationship stands terminated, an employer must prove that the outgoing employee stole trade secrets to benefit themselves/their future employer. The issue with this approach is that unless theft can be proven, it is very difficult for employers to protect even their legitimate interests.[4] In respect of legal practitioners, neither the Bar Council of India nor the judiciary has issued any ethical guidelines with regards to non-competes or non-solicitation agreements. In light of the prevailing common law position as well as the high bar for satisfying Section 27 of the Indian Contract Act, such agreements are virtually absent in the Indian legal landscape.
Clearly, when it comes to legal professionals and restrictive covenants like non-competes and non-solicitation agreements the prevailing position is that they have no place. The legal profession is viewed as above these agreements, lofty ideals of freedom of choice with regard to one's attorney and freedom of practice, seem to disregard the firm as an economic entity altogether. This cannot be without ethical implications.
Why Economic Considerations Surrounding Non-competes and Non-solicitation Agreements Should Be Introduced to Legal Ethics:
However, in America certain developments have been taking place to the bring the question of such economic considerations into legal ethics, to better reflect the modern legal landscape. The California Supreme Court in the matter of Howard v. Babcock [(863 P.2d 150 (Cal. 1993).] was one of the earliest recent developments in this regard. Therein, the court had to assess the legal validity of a sort of non-compete agreement between the partners of a boutique law firm. Thus, an outgoing partner would have to surrender their departure benefits if they wanted to practice the same kind of speciality law the firm did, in the Los Angeles area, for a 1-year period after exiting. The California Supreme Court interpreted this agreement in light of American Bar Council diktats which said non-competes barring a lawyer from the practice of the law were void, but found this agreement did not violate these diktats.
The reasoning of the Court was the non-compete did not hamper the attorney's rights to practice, rather it placed financial cost on them choosing to pursue a kind of practice. The Court went on to opine that law firms could have economic interests akin to those that any other sort of business would have. The Arizona Supreme Court followed the example of the California Supreme Court in Babcock in their 2006 decision in the matter of in Fearnow v. Ridenour, Swenson, Cleere & Evans, P.C.[ 48 Ariz. L. Rev. 677 (2006)]. There too it was held that if partner competed with the firm before a stipulated period, they would have to forfeit their shares in the firm. The Supreme Court of Arizona went on to say that if there could be non-compete clauses for doctors, who by nature of their work held patients' lives in their hands, what was so special about lawyers that necessitated an exemption?[5]
In much the same vein, one is beginning to see that non-solicitation clauses are making an entrance in the American legal landscape. A recent decision of the North Carolina State Bar has held that it would  not be restrictive for a non-solicitation agreement to exist between two law firms for the duration of merger talks between them. The opinion went on to state that a de minimis restriction on a lawyer's mobility that leaves freedom of choice with regard to one's attorney intact, can in light of facts and circumstances be valid. [6] Another decision by the Supreme Court of Kentucky has held that a non-solicitation agreement for an outgoing attorney can be valid so long as it does not impede the right to carry out legal work. [7]
There stand to be meaningful impacts on the corporate law firm landscape in the country if the judiciary and Bar Council of India were to make similar interventions or at least contemplate similar questions. The reason for this is that the past few decades have seen turbulent legal battles within law firms, particularly when partners have tried to branch out.
Take for example the breakup of Fox Mandal Little in 2011, which was attributed to a large-scale exodus of partners following a cash crunch in 2010. Similarly, when partner Manjula Chawla left Kochhar and Co. in 2007 to set up Phoenix Legal, Chawla was accused of theft privileged data and in turn accused her former employer of unpaid partnership dues. A three-year legal battle ensued before a settlement could be reached. Yet another example was the collapse of the veteran firm Gagrat and Co. in 2005 following the defection of 13 partners to set up Vigil Juris. This too was followed by a protracted legal battle as well a spate of nasty allegations against each other in the press by the two groups. [8]
Uncertainty as to the future in case of such disputes is a source of great consternation for clients when it happens and contributes to a very mercenary atmosphere in the corporate law space. Sticking to the prevailing common law position and ignoring the fact that these firms are very much businesses is short-sighted. It makes it difficult for those who have or seek to establish firms of their own to ensure the stability of their business and protect legitimate interests they may have. At present the only limited response employers in India can claim is that some trade secret has been stolen, which a claim that is often difficult to prove.
Non-compete clauses for In-house Counsels:
Another area where the bar on non-compete clauses is being reconsidered in America is with regards to their applicability on in-house counsels. There are several reasons for this, firstly it is that the legal advice provided by an in-house counsel is inextricably linked to business advice. It can be said that the in-house counsel almost exclusively deals in trade secrets. Secondly, the rationale behind the bar on non-competes for lawyers is to protect a client's freedom of choice with regard to their attorney, however in the case of an in-house counsel, they only have one client – the firm. Therefore, the protection disadvantages the employer as it always has, but the claimed benefit of protecting freedom of choice is absent in such a situation. [9] Further a corporate unlike a law firm, has no imperative to subordinate its legitimate economic aims to uphold legal-ethics considerations.
A Colorado trial court was amongst the first in the country to hold that the American Bar Associations rule with regards to non-applicability of non-competes for attorneys, only restricted agreements of this sort between attorneys. An employer could ask their in-house counsel to sign such an agreement and it would not amount to unenforceable contract. It was explicitly stated that an in-house counsel could not use the American Bar Associations ethical rules as an excuse to violate the contract. [10]
Given the increase in in-house counsels in the country following its economic growth over the past couple decades, similar questions bear asking in the Indian context. Yet, by not having a robust framework on non-compete clauses in the first place, the country is poorly placed to begin innovating.
Conclusion:
In the globalised world of today one has observed the commercialisation of the legal industry like never before, and countries are taking note of this in different ways. Rethinking non-compete and non-solicitation clauses for lawyers and the surrounding ethical arguments can yield interesting insights as the American experience shows us.
India too is an active participant in the globalised economy. Yet our position towards non-compete agreements is yet to develop on par with other nations and this becomes one of the many things for foreign employers to consider, or rather reconsider, when they set up shop in India. The lack of development in this regard has left us in a poor potion to contemplate the impacts of these agreements on our own increasingly commercialised legal landscape. That said, the Judiciary and Bar Council may yet think of the positive role non-solicitation agreements may have, or whether it is time to rethink conceptions surrounding in-house counsels.
——————–
Bibliography-
Hlavac, G. C., Esq., & Easterly, E. J., Esq. (2018, February 01). "Restrictive Covenants: Noncompete, Non solicitation, Nondisclosure Agreements". Retrieved from https://ecc.ku.edu/sites/ecc.ku.edu/files/docs/Job_Offer_Restrictive_Covenants.pdf
Kevin D Horvitz, "An Unreasonable Ban on Reasonable Competition: The Legal Profession's Protectionist Stance Against Noncompete Agreements Binding In-House Counsel", Vol. 65 Duke law Journal (2016), https://scholarship.law.duke.edu/dlj/vol65/iss5/3/.
Seyfarth Shaw LLP, "What you need to know about non-compete covenants in India" Lexology, (2014), https://www.lexology.com/library/detail.aspx?g=0768340a-1e05-42a4-8c45-378719f307e0
O'Rielly & Roche, "Law Firm's Non-Solicitation Agreement Restricts Mobility of Departing Partner", California Partner Departure Law (2020), https://partnerdeparturelaw.com/law-firms-non-solicitation-agreement-restricts-mobility-of-departing-partner/ (last visited Oct 17, 2020).
Katie Connolly &; Joel O'Malley "In-House Lawyers Can Be Subjected to Restrictive Covenant Agreements, A Recent Decision Suggests." Nilan Johnson Lewis PA (2020), https://nilanjohnson.com/in-house-lawyers-can-be-subjected-to-restrictive-covenant-agreements-a-recent-decision-suggests/
Prachi Shrivastava & Kian Ganz, "When Lawyers Take on Lawyers: Five of the Biggest Law firm Partnership Battles" Mint (2015), https://www.livemint.com/Politics/bEQEuKVIAbPxbVTtppxqHL/When-lawyers-take-on-lawyers-five-of-the-biggest-law-firm-p.html
[1] Hlavac GC and Easterly EJ, "Restrictive Covenants: Noncompete, Nonsolicitation, Nondisclosure Agreements" (University of Kansas – Engineering Career Center, February 1, 2018) <https://ecc.ku.edu/sites/ecc.ku.edu/files/docs/Job_Offer_Restrictive_Covenants.pdf > accessed June 15, 2020
[2] Ibid
[3] Horvitz KD, "An Unreasonable Ban on Reasonable Competition: The Legal Profession's Protectionist Stance Against Noncompete Agreements Binding In-House Counsel"[65 Duke L.J. 1007(2016)] <http://scholarship.law.duke.edu/dlj/vol65/iss5/3> accessed June 15, 2020
[4] Singh S and Patnaik S, "What You Need to Know About Non-Compete Covenants in India"(Lexology, Seyfarth Shaw LLP, August 21, 2014) <https://www.lexology.com/library/detail.aspx?g=0768340a-1e05-42a4-8c45-378719f307e0> accessed June 15, 2020
[5] Horvitz KD, "An Unreasonable Ban on Reasonable Competition: The Legal Profession's Protectionist Stance Against Noncompete Agreements Binding In-House Counsel"[65 Duke L.J. 1007(2016)] <http://scholarship.law.duke.edu/dlj/vol65/iss5/3> accessed June 15, 2020
[6] Law Firm's Non-Solicitation Agreement Restricts Mobility of Departing Partner"(O'Rielly and Roche LLP ) <https://partnerdeparturelaw.com/law-firms-non-solicitation-agreement-restricts-mobility-of-departing-partner/> accessed June 15, 202
[7] In-House Lawyers Can Be Subjected to Restrictive Covenant Agreements, A Recent Decision Suggests" (Nilan, Johnson, Lewis May 9, 2019) <https://nilanjohnson.com/in-house-lawyers-can-be-subjected-to-restrictive-covenant-agreements-a-recent-decision-suggests/> accessed June 15, 2020
[8] Ganz K and Shrivastava P, "When Lawyers Take on Lawyers: Five of the Biggest Law Firm Partnership Battles" (February 10, 2015) <https://www.livemint.com/Politics/bEQEuKVIAbPxbVTtppxqHL/When-lawyers-take-on-lawyers-five-of-the-biggest-law-firm-p.html> accessed June 15, 2020
[9] Horvitz KD, "An Unreasonable Ban on Reasonable Competition: The Legal Profession's Protectionist Stance Against Noncompete Agreements Binding In-House Counsel"[65 Duke L.J. 1007(2016)] <http://scholarship.law.duke.edu/dlj/vol65/iss5/3> accessed June 15, 2020
[10]  In-House Lawyers Can Be Subjected to Restrictive Covenant Agreements, A Recent Decision Suggests" (Nilan, Johnson, Lewis May 9, 2019) <https://nilanjohnson.com/in-house-lawyers-can-be-subjected-to-restrictive-covenant-agreements-a-recent-decision-suggests/> accessed June 15, 2020