A
sia Law Offices (ALO) represents a progression and consolidation of the practice of experienced Senior Lawyers from the diverse fields of Corporate, Commercial Advisory and M&A, Dispute Resolution including International Commercial Arbitration, Regulatory and Insolvency Services and Tax, Finance and Structuring Advise.
ALO is a full-service law firm with offices in Delhi, Dubai & Denmark offering quality Legal and Taxation Services supported by a network of professional associates and relationships. We are privileged to seamlessly represent a wide range of global and Indian clients.
Our processes, services and success are embedded in our core values of Integrity, Advocacy, Client Focus, Collaboration and Results. These values remain the foundational principles that define what we are and stand for as a law firm and as individuals.
ALO also continues to remain at the forefront of complex commercial and shareholder control disputes in the litigation and the arbitration space – domestic and international.
ALO always synergizes the commercial objectives of its Clients within the operating Indian Statutory and Legal Ecosystem to render legal services of the highest standards and efficiently at realistic cost personally delivered by a Partner.
Established Track Record
We offer the best service to our clients, which is why we have been so successful in what we do. We are driven to get the best results.
Collective Experience
Our attorneys have worked across the globe, and now leverage their backgrounds and legal knowledge to stand up to service the corporations.
Intellectual Rigour
We extract larger meaning from information to support objective legal and commercial assessment & optimal decision making.
Testimonial
Rakesh was deeply involved in the case knowing (important) details senior partners often don't bother with. Skilfully, he benefitted from this knowledge enabling a well-structured and fact-based case strategy.
Testimonial
We have extensively gained from Rakesh and his team on various aspects of legal advise and support. He always understands the requirements of our business, very insightful and a credible expert in corporate and commercial law and international commercial arbitration.
Testimonial
Mr. Rakesh Ojha is a reliable and professional Senior Lawyer whom we know for years. His legal advice is highly appreciated. He is a man of faith.
Testimonial
Rakesh Ojha was up against several obstacles and challenges and he represented us with grace and professionalism.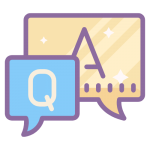 FREQUENTLY ASKED QUESTIONS
How can I determine if your law firm is the right law firm for me?
You should first asses whether you require legal support to address your situation or developments.
Then you should speak with us to understand the legal rights, recourse, or remedies applicable to your facts. We will suggest you the indicative process, costs, and timelines.
After that, you should consider implementing your legal remedies, with through ALO or otherwise as you deem appropriate
You should bear in mind that ALO is focused on providing optimal solutions to the clients in an expert and cost-efficient manner.
Will the information I share with you be confidential?
The lawyers of ALO are bound by the client-attorney privilege under the applicable regulations. Additionally, we sign confidentiality agreements with our clients. We also have very secure technology and information sharing protocols which ensure complete integrity and confidentiality of the information and data of our clients.
Who will be handling my case?
Your case will be handled by the lawyer(s) with domain expertise and extensive experience in handling similar matters in the past. Also, every case is supervised by a Partner of more than 15 years of experience.
I don't want to go to court, can you still help me?
There are multiple options available to resolve your matters without necessarily going to the Courts. We undertake such advise through amicable medication or conciliation between the disputing parties, helping them arrive at an optimal solution, documenting the same and have is practically implemented. We sympathize with the view that a satisfactory settlement may be better than a good litigation at times.