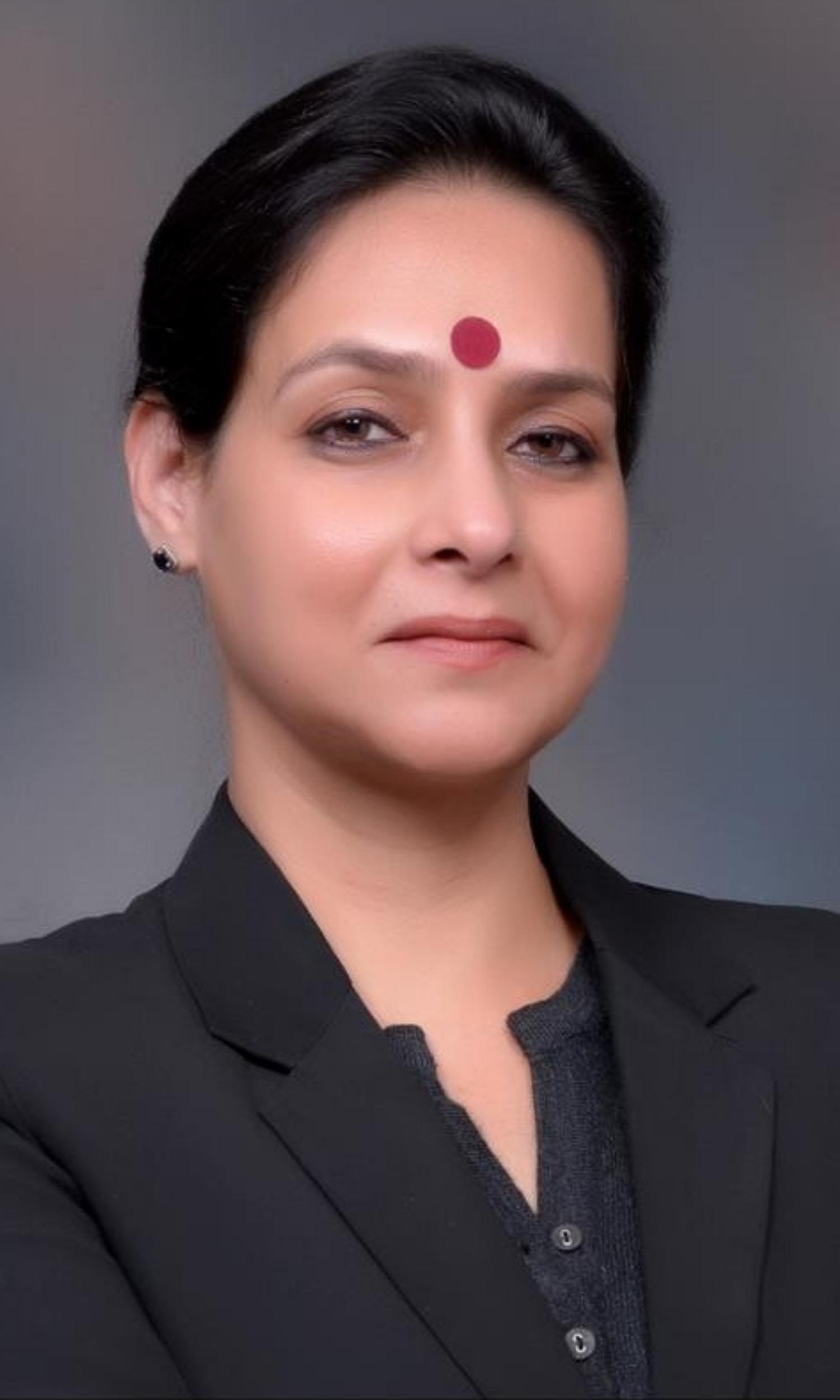 Shweta Sharma
Senior Partner
education: 1995 – 1998 - L.L.B - Campus Law College, Delhi University, (Delhi) 1999 BAR Council. Enrollment Number – P/520/1999
Experience:
Shweta handles matters related to Company Law, Civil Law , Consumer Law, and Family Courts, amongst others. She has vast experience in representing clients before the Debt Recovery Tribunal (DRT), both banks and defaulters, thereby heading to a full spectrum of experience in matters related to banks and recovery. She routinely facilitates and counsels the defaulters on arriving at a one-time settlement with the creditor banks and restore the CIBIL score.
Shweta is also empanelled as legal counsel with several Insurance companies (National Insurance Company; Oriental Insurance Company; ICICI Lombard; Met Life; Iffco Tokio) and Banks [Central Bank of India; Himachal Pradesh Financial Corporation (HPFC); Canara Bank].
Shweta has represented various   Industrial/Business Groups /Houses before the  National Company Law Tribunal as well as the Hon'ble Punjab and Haryana High Court in M&A matters besides representing them before the DRT.
Her work profile in the real estate division includes representing builders before the consumer fora. She has also assisted other clients in seeking compensation from government agencies. She has obtained favourable orders in several injunction suits for declaration and demarcation.
Being a woman herself, Shweta is keenly interested in women's rights and empowerment. Despite her busy schedule, she advises women in matters pertaining to domestic violence, maintenance, custody rights etc.
Background:
Shweta has always been impressed by the analytical skills and legal acumen of lawyers. She entered the legal profession because she wanted to secure justice for people at large. Shweta gets her greatest professional satisfaction when she is able to garner judicial reprieve for her clients.
Philosophy:
Being passionate about the profession, Shweta excels in providing holistic solutions to her clients facing litigation across various fora.
Personal Information:
When not practicing law, Shweta enjoys immersing myself in poetry and theatre.
Legal Honors and Accomplishments & Publications:
Member, Legal Cell at District and High Court, Punjab and Haryana