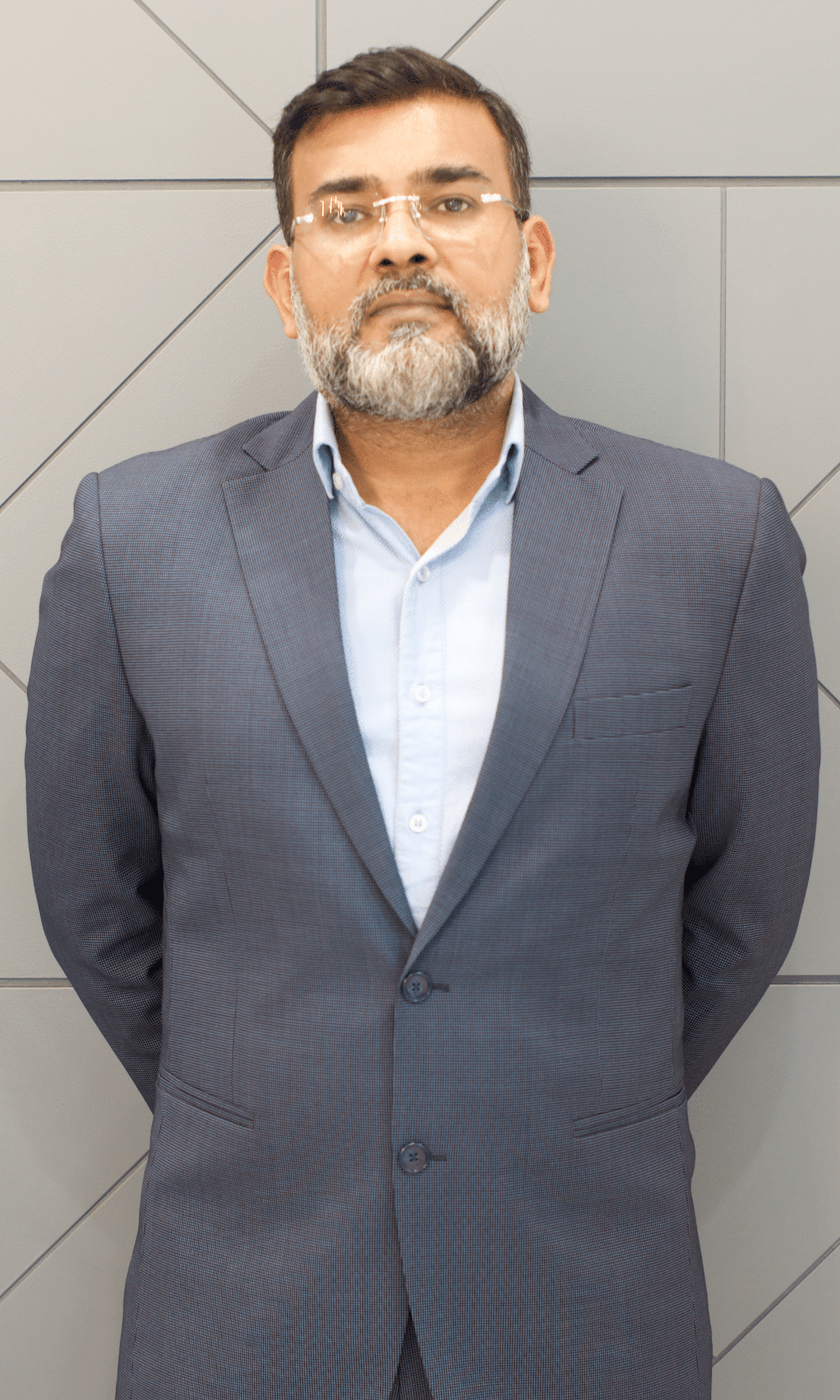 Nitin Gupta
Partner
education: MBA - HR (Distance Learning) from Symbiosis, Pune – 2007 Diploma in IPR from Amity Law School, New Delhi – 2006 LLB, Agra University (Ist Division) – 2004
Over 15 years of experience in Corporate, Commercial, Civil, Criminal, Family disputes, handling Arbitrations,drafting various contractual Agreements, handling Bank Recovery matters, drafting of action and Complaints under The Negotiable Instruments Act, Recovery Suits, Property disputes, Contract related disputes, Antitrust and Consumer related cases and disputes, Writs, Labour issues, matters under Standards of Weights and Measures Act, Insolvency, Amalgamation and Merger, Oppression and Mismanagement in companies, handled litigation relating to infringement of trademarks, copyrights, designs, filing applications for trademarks, conducting searches, investigations and providing opinions on various IPR related matters,drafting and negotiation of Property related Agreements including Sale and Transfer of title arrangements, Lease, License Agreements, Collaboration, Acreage Agreement, Apartment Buyer's Agreement and other documents creating rights of ownership in or usage of Property, title search of Properties, which are being offered as collateral for securing the various financial limits availed of by the customers and for the purposes of lease, sale, etc.,handled detailed Due-Diligence in Corporate,Employee Benefits, Real Estate, Borrowing/ Lending, Investigations/ Disputes/ Litigation, Licenses/ Registrations, Intellectual Property, Agreements/Contracts of Private and Public Limited Companies for acquisitions and a Non-Listed Indian Public Limited Company for a prospective Private Equity Partner,handled transactions for Private Equity Companies for making investment in companies and exiting the Companies,advising on Corporate Governance, various Compliances, Regulations, requisite Filings, etc. under various Labour Statues, Companies Act and other Acts as applicable in India, individually managing and heading teams in Corporate and Commercial Litigation and Due-Diligence Process, Client interaction and development, conducting Legal Research and drafting Opinions,appearances before various Forum, viz. Supreme Court, various High Courts, various District Courts, various Forums, Tribunals, Boards, Commissions, etc.
Background
Born and brought up in Delhi (1978 to 1998), though shifted to Gurugram in 1998 (extension of South Delhi). My father was an Advocate too, so understanding the nuances of law was not a task. My immediate family members are mostly professionals, Chartered Accountants in India and USA. My extended family members, friends and acquaintances are mostly of business background and almost none of them are professionals. My motivation to become a lawyer was kind of inherent and I really like what I do.
Philosophy
I have always endeavoured to give a very practical solution/strategy to any dispute or issue involved. I have almost always worked for clients, who have been Corporates and High Net Worth Individuals, the approach has been zealous and not compassionate. I have always advised my colleagues to have a hands-on approach and be highly tech-savvy, as they say, "You snooze, you lose", so watch it!
Personal
My motto in life is to strike a balance between working hard enough and achieving the desired result. I believe charity begins at home and should be extended to those who are willing to treat it as a stepping stone to improve their lives.