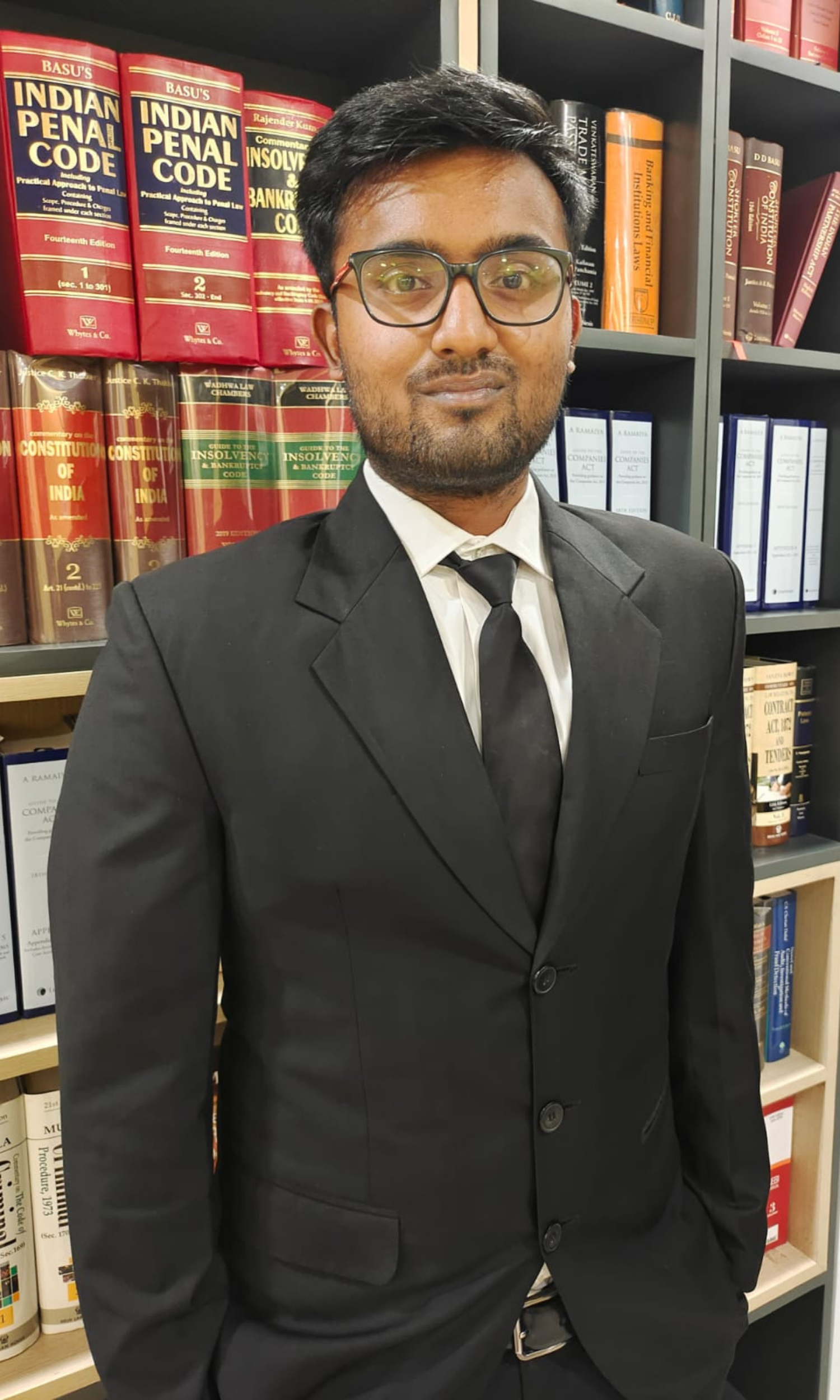 Nishant Shankar
Associate
education: LL.M (Business and Corporate Law)- Symbiosis Law School, Pune. Graduating Year- 2019
Experience:
Nishant is presently engaged in the ALO Corporate Team, dealing with areas of contracting, negotiation, regulatory, corporate and commercial legal support.
Pursuant to his graduation, Nishant has been fortunate enough to experience the field of Litigation for almost 3 years, touching upon the areas of Corporate, Civil, and Criminal Law. He has frequently appeared before the various legal forums of the Country, ranging from the Hon'ble Supreme Court of India, to the Hon'ble High Courts and District Courts of Delhi and other states, and various Tribunals such as the National Company Law Tribunal, National Company Law Appellate Tribunal, National Green Tribunal, and the Debts Recovery Tribunal.
Moreover, in his pursuit towards academic excellence in law, Nishant had also pursued his Masters in Law from the prestigious Symbiosis Law School, Pune, specializing in the field of Business and Corporate Law, thereby expanding his scope and understanding of the legal field.
Background:
Nishant hails from a family of government employed parents, and is a first-generation lawyer from his family. In his pursuit of excellence in the legal field, Nishant has moulded himself into an ethical, and knowledge driven individual since he entered the legal fraternity. He is highly motivated and goal-oriented to pursue the legal profession and contribute his utmost for his Clients as well as the legal fraternity.
Philosophy:
Nishant believes that every action by an Advocate should comprise of utmost sincerity and proper research, which is a pre-requisite to being an Advocate. He is of the opinion that when a client approaches an Advocate, it becomes the duty of the Advocate to provide the best possible outcome for the client at all cost
Publication:
Predicate Offence Under PMLA Proceedings: A Myth or Reality?
Article published on Commercial and Financial Law Reporter dated 7thAugust, 2021.
Link: http://cflrinsights.in/predicate-offence-under-pmla-proceedings-a-myth-or-reality/#more-546