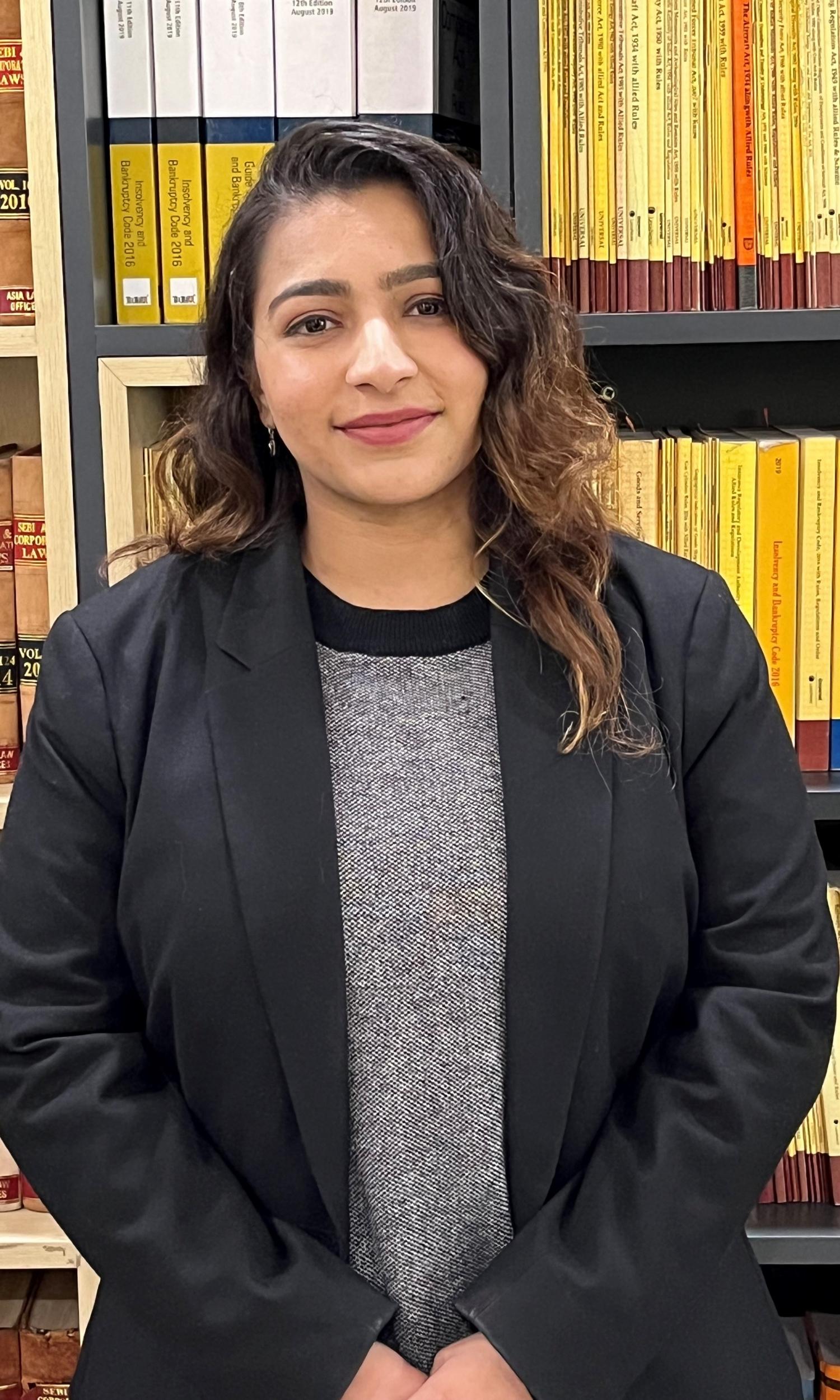 Kritika Khanna
Senior Associate
education: BA.LLB. (Hons.) 2010-2015 from Bharati Vidyapeeth Deemed University, Pune. Post Graduate Diploma in Management (Marketing) from Institute of Management Technology, Ghaziabad (2018 -2020). Diploma in Corporate Laws (July 2011) From Asian School of cyber law, Pune.
Kritika has over 6 years litigating experience in commercial laws, property laws, contractual fields as well as banking, securitization and Insurance related matters. She has a special penchant for Dispute Resolution & Arbitration and has successfully advised and represented various clients including various PSU's & Banks (viz., Oriental Bank of Commerce, State Bank of India, Punjab National Bank, Bank of Maharashtra, ITDC, IOCL, IRCON, DDA etc.) before High Courts, Arbitral Tribunals, other Tribunals and Appellate bodies. Further, she is able to fairly gauge the feasibility of a stand taken by a party when tested under the rigors of law.
Background:
She is a first-generation lawyer, with a zeal for litigation. During the college years, she gained immense academic exposure interning in the offices of Justice Dinesh Maheshwari, Sr. Adv. Harish Salve, Sr. Adv. C. Aryama Sundaram, Sr. Adv. Rajeeve Mehra, Adv. Sanjoy Ghose amongst several others.
Philosophy:
"To me, a lawyer is basically the person that knows the rules of the country. We're all throwing the dice, playing the game, moving our pieces around the board, but if there is a problem the lawyer is the only person who has read the inside of the top of the box."
– Jerry Seinfeld
As a practicing Counsel, in dealing with matters concerning various fields of disputes, has permitted her a thorough outlook on both sides of a dispute and the ideal conducive strategy.
Personally, she favors the route of an amicable resolution. She attempts to fairly assist the parties to achieve an amicable end, rather than a protracted abortive litigation.
Legal Honors and Accomplishments & Publications
Advocate Award – National Trial Advocacy and Judgment Writing Competition organized by Svkm's Pravin Gandhi Law College, Mumbai, 2011.
Memorial Award – Surana & Surana National Trial Advocacy Moot Court Competition, Cochin, 2013.
Memorial Award – BMS National Moot Court Competition, Bangalore, 2014.
Core Team – Stetson International Environmental Law Moot, 2014-2015.
Core Team – John Marshall Law School Moot Court Competition on Information
Technology & Privacy law, Chicago, 2012