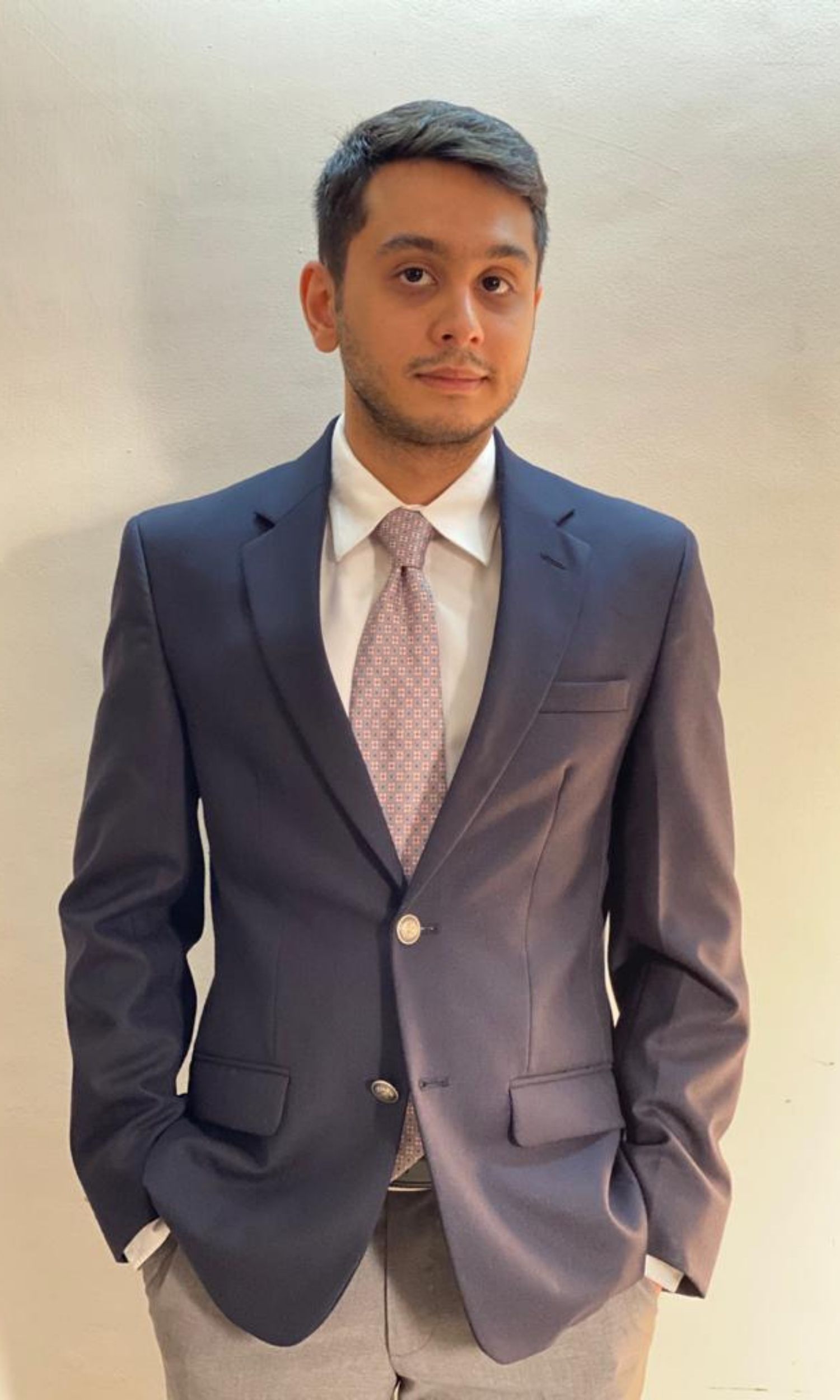 Jai Raina
Associate
education: BA.LLB (Hons), 2015-2020, Jindal Global Law School – O.P. Jindal Global University
Jai is a recent law school graduate, prior to joining the firm he has had extensive and diverse internship experiences – from assisting in civil and criminal litigations at both district and high courts, to interning at some of the country's top corporate firms. Additionally, he has also had some more unorthodox work experience – engaging in in-depth policy research at think-tanks and NGOs on subjects as myriad as India's CSR policy to the country's nuclear energy sector, as well as learning the ins and outs of talent management, endorsement and celebrity engagement contracts at the country's  biggest talent management agency.
Background
Jai is a first-generation lawyer who was inspired to join the legal fraternity as he was impressed by the great social and commercial change lawyers facilitate in the world.
Philosophy
Insights, whether legal or otherwise, seldom meet one head-on. Meaningful insight is the result of engagement with a multitude of people and ideas. One should endeavour to engage with as varied a cross-section of people and ideas as they can, even if this means challenging one's preconceived notions. Doing so allows one to identify and face challenges collaboratively and comprehensively.
Personal Information
Jai was born in Delhi, where his family have lived since the '40s and spent his early childhood in Los Angeles, California. He has lived in Gurgaon since 2004. His hobbies include cinema, reading non-fiction, and cross-country running. Jai is also very passionate about environmental issues
Publications-
"A Paradox of Shifting Sands: India's Relationship with the NPT". Published in "Air Power: Journal of Air Power and Space Studies" by the Centre for Air Power Studies. (Vol. 11, No.3. Monsoon 2016, Jul-Sept.)
"Back to the Future: An Analysis of the Comprehensive Convention on International Terror". Published in "Air Power: Journal of Air Power and Space Studies" by the Centre for Air Power Studies. (Vol. 12, No.2. Summer 2017, Apr-Jun.)