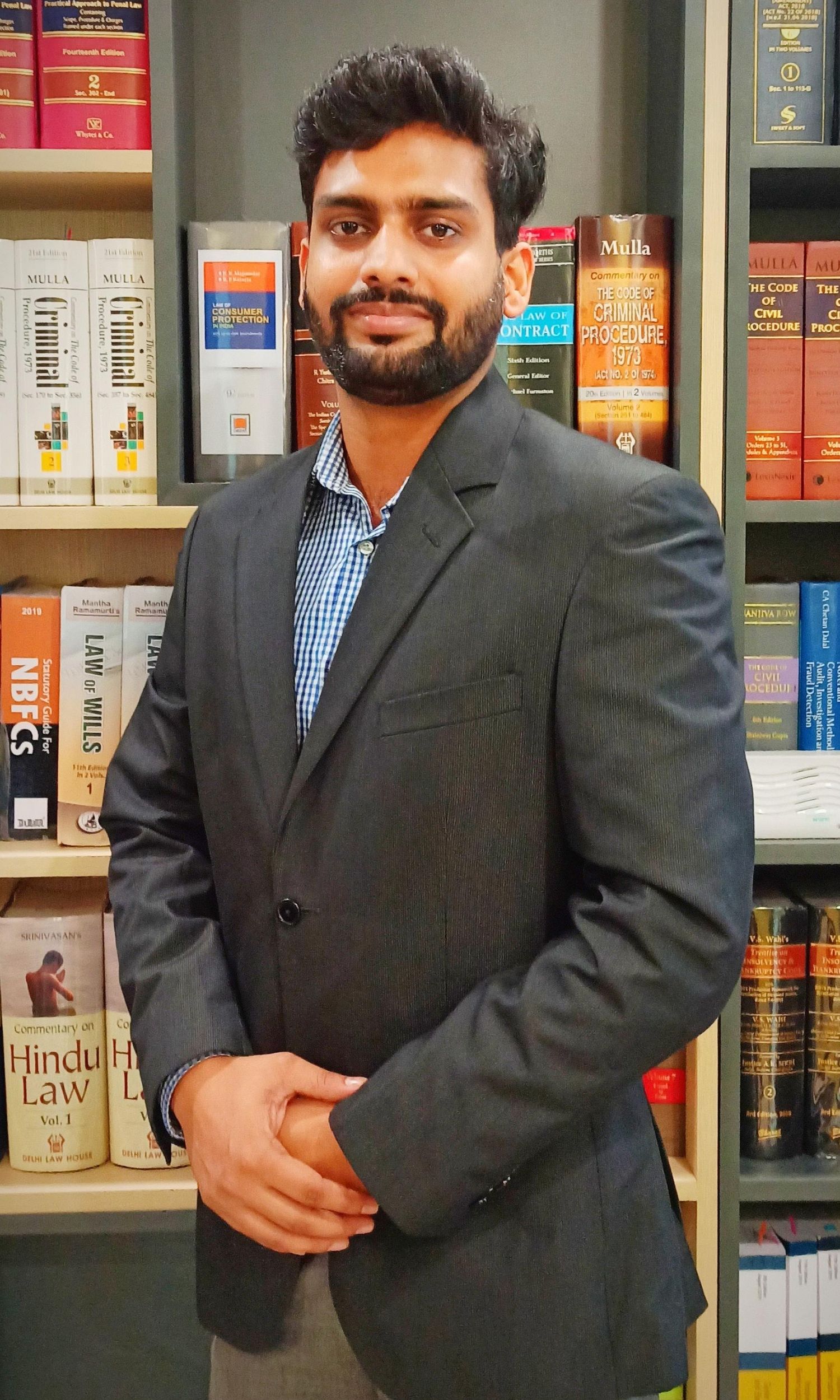 Abhishek Kumar
Associate
education: B.A.L.L.B (Corporate Law Honours) (2017, NUSRL Ranchi)
Mr. Kumar's area of focus is Corporate and Commercial Disputes which include insolvency proceedings, recovery proceedings, contractual disputes, and arbitration. Mr. Kumar has represented various corporate houses and financial institutions before the NCLT, NCLAT and High Courts of various states.
Some of the key assignments handled by Mr. Kumar are:
Advised a leading corporate company in an insolvency proceeding arising out of failure of wind power project.
Successfully defended a steel manufacturer before the NCLT in insolvency proceedings.
Represented and advised several real estate companies in insolvency proceedings before various benches of NCLT and NCLAT.
Advised a leading elevator MNC in proceedings concerning contravention of Legal Metrology Act, 2009 before the Controller of Legal Metrology.
Represented and advised a textile MNC in relation to proceedings for contravention of Delhi Municipal corporation Act, 1957.
Represented and advised license holder in relation to proceedings concerning deficient stamp duty before the Collector of Stamps.
Rendered advice to a leading generator company on issues pertaining to payment of interest for payment defaults under the MSMED Act, 2006,
Rendered advice on disqualification of directors.
Background:
Mr. Kumar was always attracted to Corporate Law, however, during his last internship in law school at the office of Mr. Arvind P. Datar (Senior Advocate & leading tax lawyer of India) he had a change of outlook and was and motivated to pursue core counsel practice.
Philosophy
Being more inclined towards counsel practice, Mr. Kumar's philosophy towards work is to get into the jurisprudence of the legal issue and then blend it with the current leading view of the courts around the world. This helps Mr. Kumar to build arguments that are favourable to his clients, even in toughest situation.
Personal Information:
Born- Hazaribagh, Jharkhand
Hobbies- Cooking & playing volleyball.
Legal Honors and Accomplishments & Publications
'Untangling the Myth and Reality of the Land Acquisition Act, 2013', Madras Law Journal, publisher Lexis Nexis [Citation: (2014) 8 MLJ 71, Vol. 287, Part 4, dated 11.12.2014].
'The Maharashtra Housing (Regulation and Development) Act, 2012 vis-à-vis the Real Estate (Regulation & Development) Bill, 2013: A Critical Appraisal', Manupatra Online Law Journals (23rd June 2015)
'The Concept of rights: A Jurisprudential Analysis', Manupatra Online Law Journals (5th May, 2016)